Coping with the loss of a loved one is one of life's most challenging experiences, and when that loss comes from suicide, the pain can be even more profound and complex. Survivors of suicide face unique emotional hurdles, including guilt, confusion, anger, and a profound sense of loss.
In times of such overwhelming grief, finding solace and understanding can seem like an insurmountable task. However, literature has long served as a source of healing and support for those who seek it.
In this carefully curated list, we present some of the best books for survivors of suicide, offering comfort, guidance, and empathy to aid in their journey of healing and hope.
10. "No Time to Say Goodbye: Surviving the Suicide of a Loved One" by Carla Fine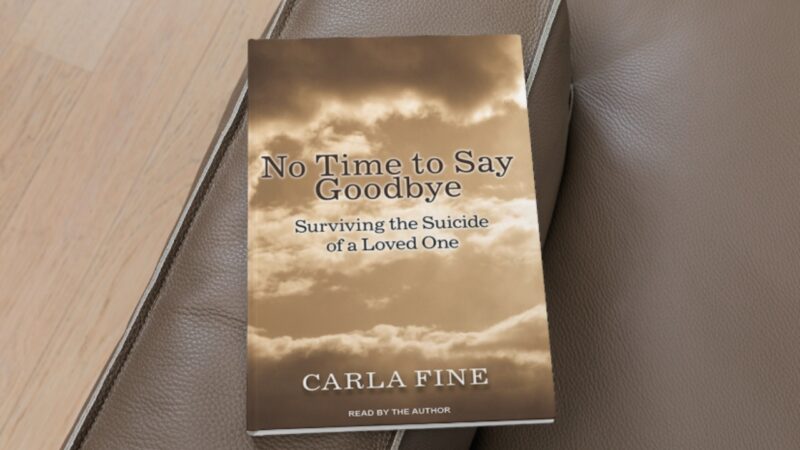 Carla Fine's "No Time to Say Goodbye" is a highly regarded and compassionate exploration of the aftermath of suicide. The book delves into the myriad of emotions that survivors grapple with, from shock and anger to guilt and forgiveness.
Fine weaves together personal stories, practical advice, and professional insights to help survivors cope with their grief and find a path to healing. Through the pages of this book, readers will realize that they are not alone in their struggles and that hope is possible amidst the darkness.
Review: "This book is a lifeline for anyone navigating the tumultuous waters of suicide grief. Carla Fine's heartfelt understanding and support shine through every page. Her personal anecdotes and practical guidance provided me with a sense of comfort and a renewed sense of hope." – Rachel M.
9. "Grief Day by Day: Simple, Everyday Practices to Help Yourself Survive… and Thrive" by Jan Warner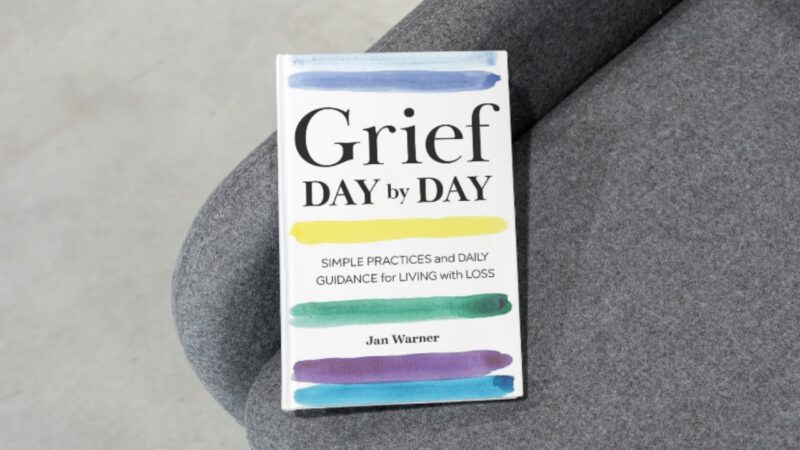 Jan Warner's "Grief Day by Day" is a helpful companion for those facing the profound grief that comes with suicide loss. The book offers gentle daily practices and reflections to aid in the healing process. Through small, manageable steps, survivors can learn to cope with their emotions and gradually find moments of peace amidst the turmoil.
Review: "I found Jan Warner's book to be incredibly supportive during the darkest days of my grief journey. The daily practices helped me navigate my emotions and find a sense of stability amidst the chaos. This book is a true blessing for anyone seeking solace after losing a loved one to suicide." – Mark S.
8. "I Wasn't Ready to Say Goodbye: Surviving, Coping, and Healing After the Sudden Death of a Loved One" by Brook Noel and Pamela D. Blair, PhD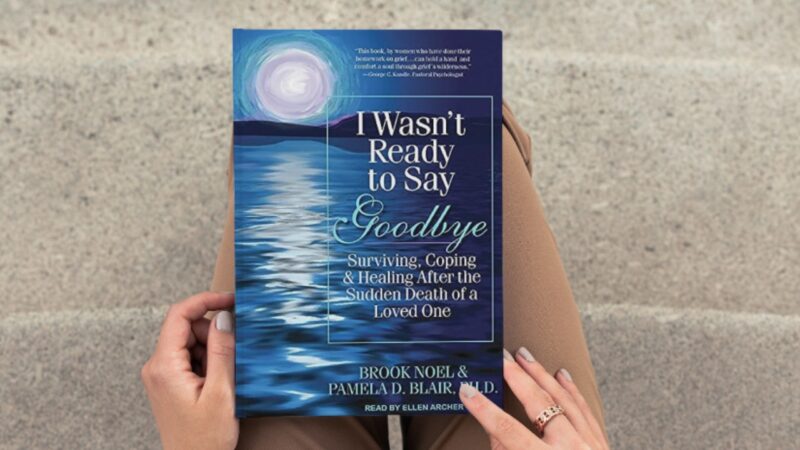 While "I Wasn't Ready to Say Goodbye" is not solely focused on suicide loss, it remains an indispensable resource for survivors of any sudden death. Brook Noel and Pamela D. Blair, PhD, have crafted a comprehensive guide that addresses the immediate aftermath of loss and the ensuing grief.
The book offers practical tools, coping strategies, and comforting insights to help survivors navigate through their grief journey and eventually find meaning and hope in life once again.
Review: "This book offered a lifeline when I felt utterly lost after my sister's suicide. It helped me understand that my emotions were valid and provided practical advice to cope with the grief. I highly recommend it to anyone who has experienced the sudden loss of a loved one." – Emily P.
7. "The Suicidal Mind" by Edwin S. Shneidman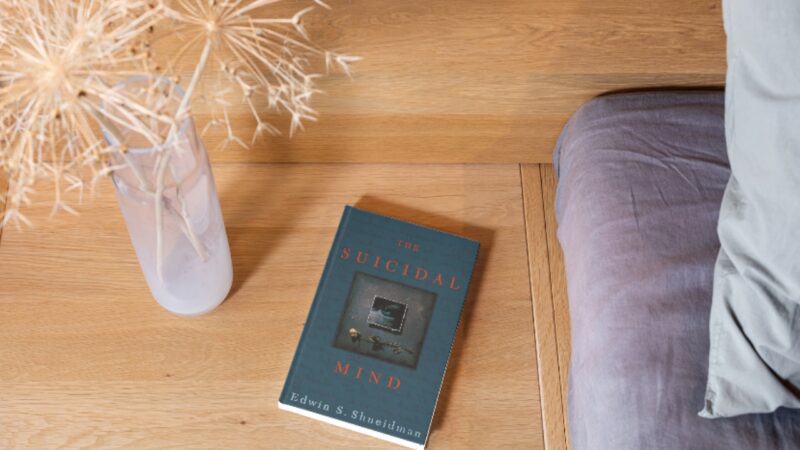 Edwin S. Shneidman, a prominent figure in suicidology, delves into the intricacies of the suicidal mind in this insightful book. While "The Suicidal Mind" is not specifically written for survivors, it offers valuable knowledge and understanding about suicide and its aftermath.
By gaining insight into the complexities of suicidal thoughts and behaviors, survivors can find ways to make sense of their loss and cope with the feelings of confusion and guilt that often arise after a suicide.
Review: "As a survivor, I needed to understand what led my loved one to make such a devastating decision. Dr. Shneidman's book provided me with profound insights into the suicidal mind, and it helped me process my emotions with greater understanding and compassion." – Michael R.
6. "Life After Suicide: Finding Courage, Comfort & Community After Unthinkable Loss" by Jennifer Ashton, MD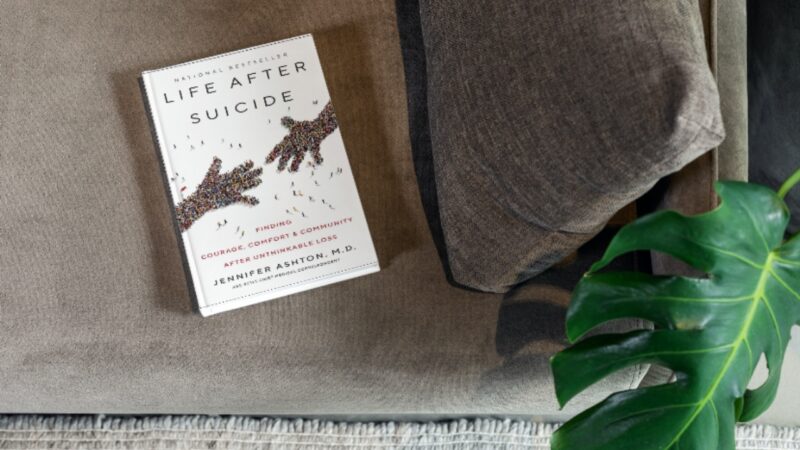 In "Life After Suicide," Dr. Jennifer Ashton, a renowned physician and TV correspondent, shares her personal journey of surviving her ex-husband's suicide. Dr. Ashton combines her professional expertise with her firsthand experience to create a powerful and compassionate guide for survivors. This book not only addresses the stages of grief but also emphasizes the importance of building a support network and finding resilience in the face of tragedy.
Review: "Dr. Ashton's book touched my heart deeply. Her vulnerability and honesty resonated with me, and her advice on building a community of support has been invaluable. I will forever be grateful for this book and the comfort it has brought me." – Sarah L.
5. "The Wilderness of Suicide Grief: Finding Your Way" by Alan D. Wolfelt, PhD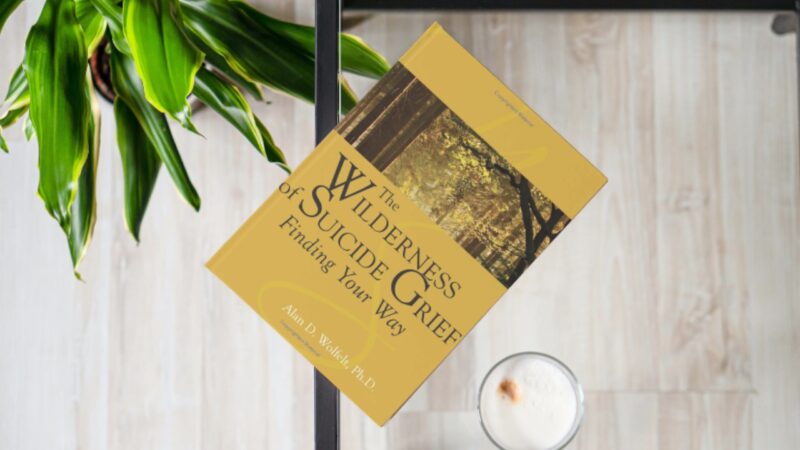 Grief expert Alan D. Wolfelt, PhD, has written a thoughtful and supportive book specifically addressing the unique grief experienced by suicide survivors. "The Wilderness of Suicide Grief" acknowledges the profound pain and confusion that accompany suicide loss while offering practical guidance on healing.
The book's gentle approach helps survivors understand their emotions and embrace their grief journey as a step towards finding hope and healing.
Review: "I was hesitant to pick up this book, fearing it would only deepen my pain. However, Dr. Wolfelt's compassionate writing allowed me to feel seen and understood. This book provided me with the courage to face my grief and start my healing journey." – Jason W.
4. "After Suicide Loss: Coping with Your Grief" by Bob Baugher, PhD, and Jack Jordan, PhD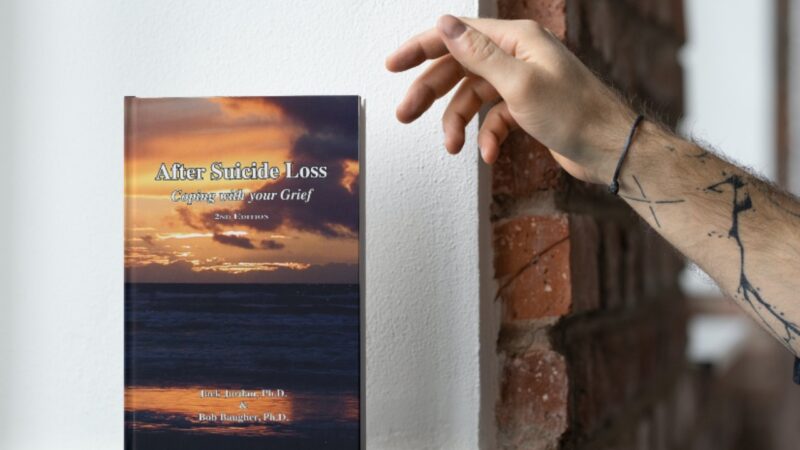 "After Suicide Loss" is a comprehensive and accessible resource for suicide survivors, written by two renowned psychologists, Bob Baugher, PhD, and Jack Jordan, PhD. This book offers a blend of personal stories, professional advice, and coping strategies to help survivors navigate the complex emotions that arise after suicide. With its thoughtful insights and practical guidance, this book serves as a reliable companion on the path to healing.
Review: "Bob Baugher and Jack Jordan's book is an essential guide for anyone trying to make sense of their grief after losing a loved one to suicide. The personal stories shared in the book provided comfort, and the coping strategies were genuinely helpful in my healing process." – Lisa H.
3. "Dying to Be Free: A Healing Guide for Families after a Suicide" by Beverly Cobain and Jean Larch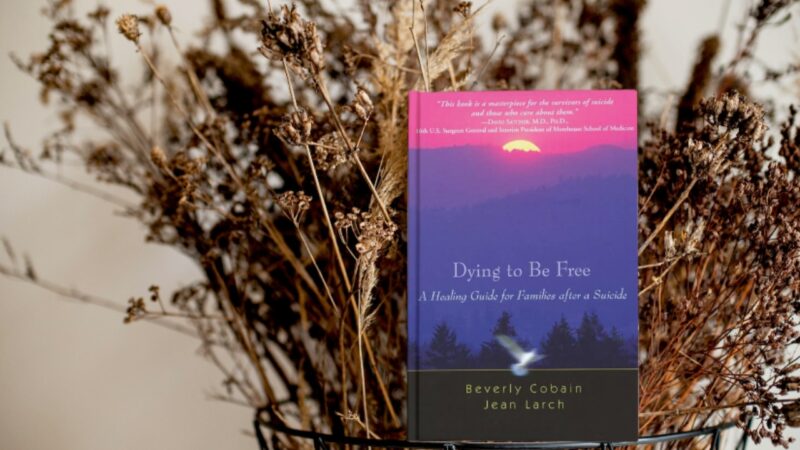 "Dying to Be Free" offers a compassionate and understanding approach to the healing journey for families who have lost a loved one to suicide. Written by Beverly Cobain, a cousin of Kurt Cobain, and Jean Larch, a grief counselor, the book explores the profound pain of suicide loss and provides a lifeline for those seeking solace and understanding.
Review: "I am immensely grateful for this book. Beverly Cobain and Jean Larch provide a safe space for families like mine, who are grappling with the aftermath of suicide. Their words helped me acknowledge my emotions and provided me with the hope that I could eventually heal." – Andrew T.
2. "Night Falls Fast: Understanding Suicide" by Kay Redfield Jamison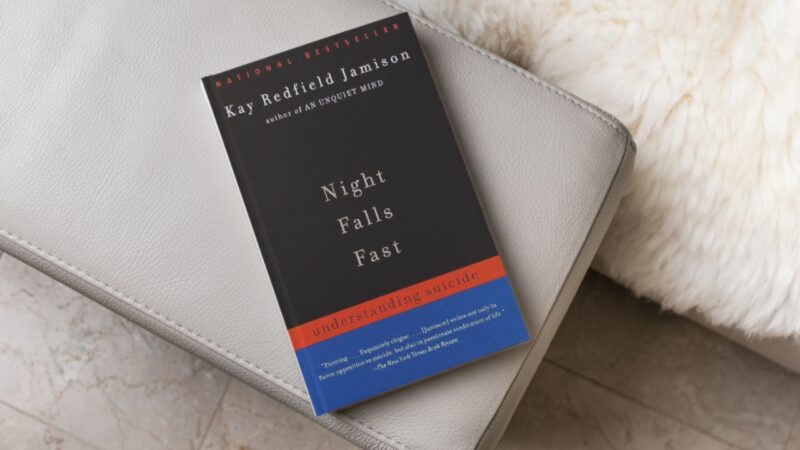 Kay Redfield Jamison's "Night Falls Fast" is a comprehensive and deeply empathetic examination of suicide. While not specifically tailored to survivors, this book offers valuable insights into the complex and tragic nature of suicide. Survivors can find understanding and compassion as they explore the broader context of suicide and its impact on individuals and society.
Review: "Reading Kay Redfield Jamison's book was both heart-wrenching and eye-opening. It helped me understand the broader perspective of suicide, and in some way, it made me feel less alone in my grief. This book is a must-read for anyone touched by suicide." – Grace B.
1. "The Healing After Loss: Daily Meditations for Working Through Grief" by Martha Whitmore Hickman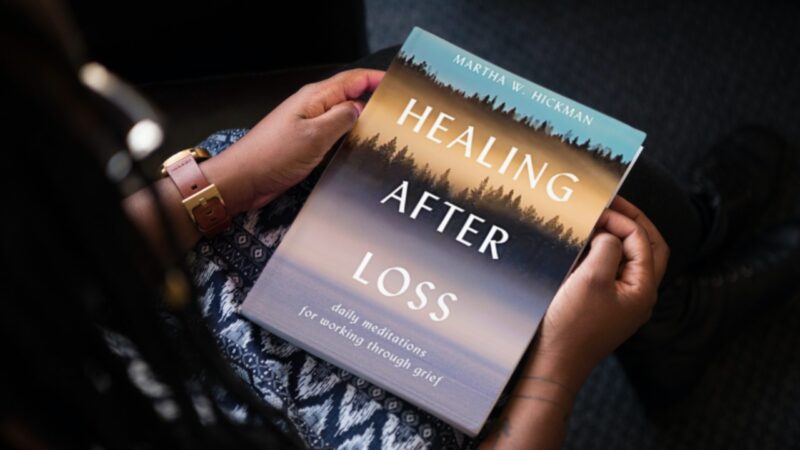 "The Healing After Loss" is a daily meditation guide that gently navigates survivors through the grieving process. Written with profound understanding and empathy by Martha Whitmore Hickman, this book offers small doses of comfort and wisdom for each day of the year.
Through short, insightful passages, readers will find support in acknowledging their emotions, nurturing themselves, and embracing the healing journey after suicide loss.
Review: "Martha Whitmore Hickman's meditations have been an anchor in my grief journey. Each day's passage feels like a warm embrace, giving me the strength to face the pain while holding onto hope. This book has been a lifeline, reminding me that healing is possible." – David L.
FAQs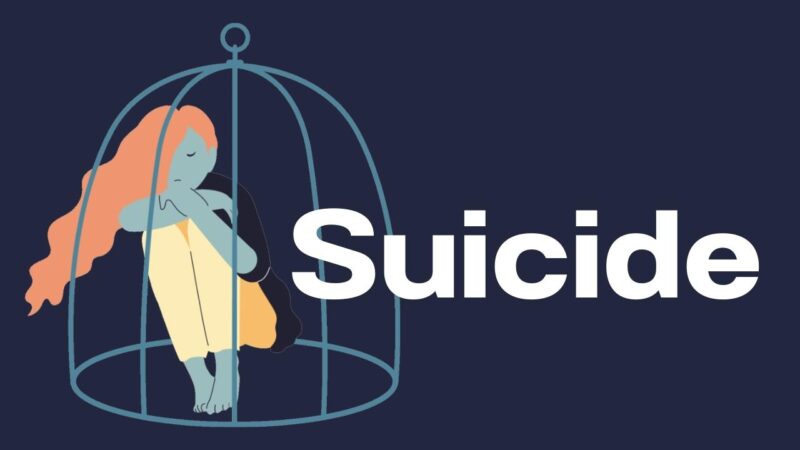 How can books help survivors of suicide?
Books can help survivors of suicide by offering a safe space to explore their emotions, providing insights into the grieving process, and offering practical coping strategies. Through the words of authors who understand the pain of suicide loss, survivors can feel validated, understood, and less alone in their grief.
Are these books only for recent survivors of suicide?
No, these books can be beneficial for survivors at any stage of their grief journey. Whether the loss occurred recently or years ago, the insights and support provided by these books can be valuable in understanding and processing grief.
Can reading these books trigger painful emotions for survivors?
It is possible that reading these books may evoke painful emotions for some survivors. Each person's grief journey is unique, and what may be comforting for one individual could be triggering for another. It's essential for survivors to approach these books at their own pace and seek professional support if needed.
Are there books specifically for children who are survivors of suicide?
Yes, some books are specifically written to help children understand and cope with the suicide loss of a loved one. These books are designed to be age-appropriate, addressing grief and emotions in a way that children can comprehend and relate to.
Do these books provide practical advice for survivors?
Yes, many of these books offer practical advice and coping strategies for survivors. They may include exercises, reflection prompts, and guidance on self-care to help individuals navigate their grief journey.
Can these books be helpful for friends and family supporting survivors of suicide?
Absolutely, these books can be valuable resources for friends and family members who want to understand the grief experienced by survivors and provide meaningful support. They offer insights into the unique challenges survivors face and ways to offer empathetic assistance.
Conclusion
In the aftermath of suicide loss, finding solace and healing can be an overwhelming challenge. However, these ten books offer a ray of light and hope for survivors as they navigate the depths of grief.
Each work provides valuable insights, practical advice, and empathetic support, reminding survivors that they are not alone on their healing journey. By exploring these compassionate literary works, survivors can find the strength to cope with their emotions, embrace their grief, and eventually find a renewed sense of purpose and hope in life.